Bringing Smiles to Children & Making a Difference in Our Community
One Bucket At A Time!
How to Activate "Buckets of Love" in Your Community
Reagan and Payton, two sisters from Dover, Delaware, are on a mission to comfort those facing hard times with Buckets of Love. Help them bring joy by donating items that inspire youth to have fun and use their imagination.
Their goal is to collect and donate Buckets of Love to kids across the country! You can help by activating Buckets of Love in your community! Request an Activation Kit from BOL Headquarters and follow the simple steps listed below! The cost of each Bucket varies depending on the items included.
---
Places to Donate
Your local hospital
Schools
Shelters and Foster Homes
Community Centers
*If donating to a hospital:

No corrugated boxes for packaging
Child scissors only
Water-based materials preferred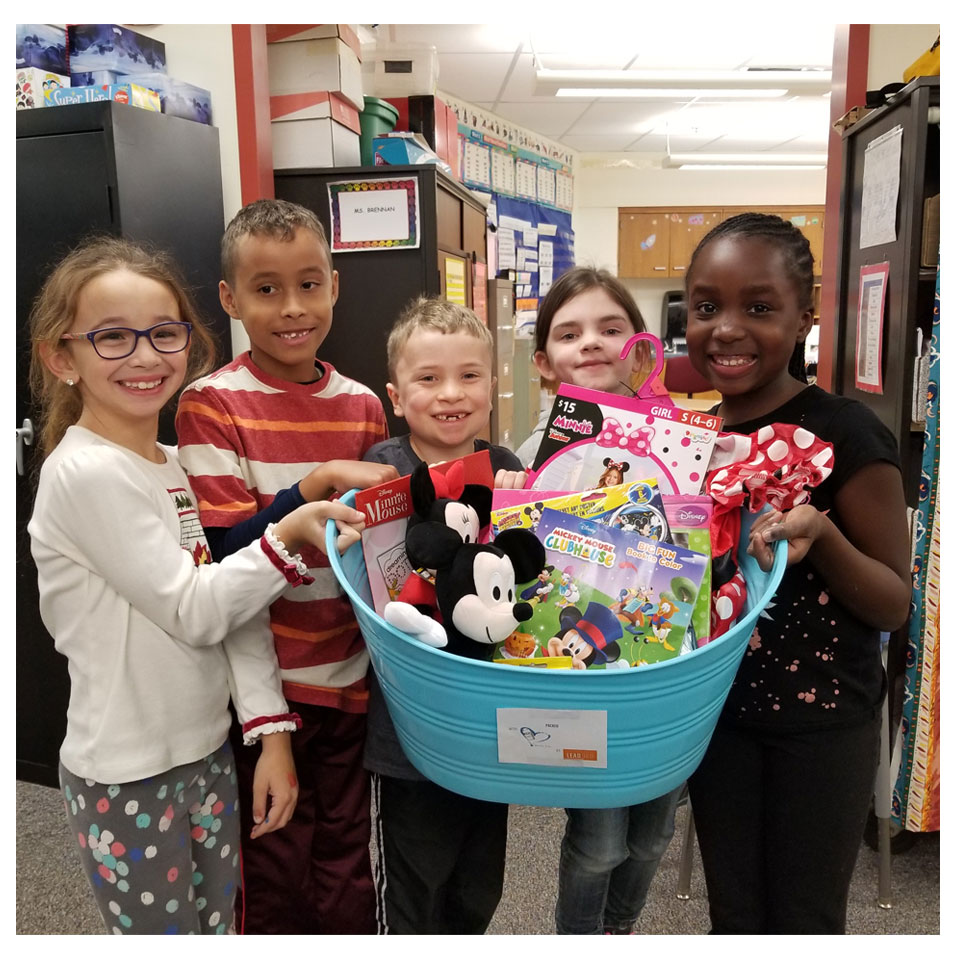 Etta J. Wilson Elementary Activation. Request an Activation Kit today!
---
The process is simple:
Step 1: Request an Activation Kit from Buckets of Love.
Step 2: Identify a site in your community to donate the buckets. Ask which items they will accept.
Step 3: Collect nut-free snack items, art supplies, toys, and games, and/or stuffed animals
Step 4: Write an encouraging note
Step 5: Package it all together in a bucket.
Step 6: Deliver to your selected location.
Step 7: Document your time and efforts for the purposes of acquiring community service hour(s) credit(s).

*Don't forget to let us know at BOL Headquarters by sending us the Submission Form in the Activation Packet so that we can add your activation to our map and annual counts!

Bonus Step: Share photos of your event(s) and donation(s) on social media using the hashtags #TeamBucketsOfLove #OneBucketAtATime!
Have a great time! Be creative and feel free to take ownership of your own project!
To request more information or an Activation Kit - Please contact us today!